The Precision Pharmacy Story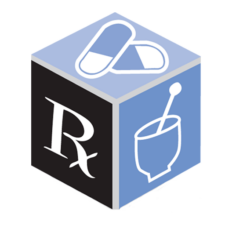 From our early and humble beginnings in 1997, our founders believed that the best way to build our business was to serve our neighbors with professional yet personalized pharmacy services.
That same belief has remained the steady focus of our company and staff throughout the years as we expanded from just one retail store up to 8 pharmacy entities and continuing to expand in both locations and services.
Our patrons should feel confident that our vision will always remain the same, to help the community by providing a "local" pharmacy option to our customers.
When visiting any of our Precision Pharmacy locations, you can expect the following:
A professional yet friendly atmosphere
Most prescriptions filled within 15 minutes
Compounding services for special conditions
Prescription labels available in several different language
Vast inventory of hard to find medications
Full line of over-the-counter medications and personal care products
Home health equipment such as wheelchairs and hospital beds
Free deliveries to our local patrons
Improving Health and Wellness
Through Personal Care
Our experience and commitment to responsible care of our patrons is our highest priority.
Our family of pharmacies serves the residents of Great Neck, Bellmore, Long Beach, Belle Harbor and surrounding areas.

Fast Prescriptions

Specialty Compounding

OTC Medications

Free Delivery
Four Locations to Serve You
``Precision Pharmacy launched in 2009 as an idea. The founders of the pharmacy wanted their friends and neighbors to be able to get their medication promptly, and with the ability to talk to a pharmacist who knows and cares about them. We have added multiple locations and expanded our services over the years but our goal remains the same: to treat each patient like a member of our family. We train our team personally so that each community we serve feels that personal connection and customized level of care.``Richard Longo, Rph, VP
Find a Location Closest to You for Assistance